Adopting the Early Years Foundation Stage (EYFS)– a British statutory framework, we look into seven key areas of learning to track a child's learning progress and growth. It is important to understand a child's functional age as compared to their chronological age, as it sets common principles and commitments to deliver quality early childhood education experience to children.
We look closely at: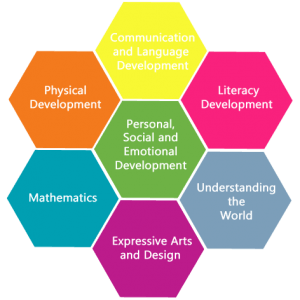 Communication and Language Development
Literacy Development
Understanding the World
Expressive Arts and Design
Mathematics
Physical Development
Personal, Social and Emotional Development
These seven areas of development are crucial in early years. We believe in igniting children's curiosity and enthusiasm in learning through various activities and experiences. Our passionate educators constantly encourage purposeful learning with a great range of learning materials involving technology, designs, observation and active interactions.
For more information, refer to the guidelines provided by the Department of Education (England) here, or contact us for more information.
---